Ms. Naughty, the anonymous feminist porn director and creator of the independent adult film studio Bright Desire, is reshaping the way erotic material engages your mind.
The content created by Bright Desire isn't the same stuff you see proliferating popular tube sites today. It intentionally sheds porn's old cliches, boundaries, and negativity by shining a light on all of the regularly overlooked emotions that come with sex. Things like intimacy, laughter, connection, sexual tension, and authentic pleasure. The types of expressions that have a "you know it when you see it" reaction.
What is Bright Desire?
Fresh off the success of her first-ever adult film, That's what I like, Ms. Naughty launched the erotic porn company Bright Desire. Since then she has steadily filled the site with award-winning adult film after award-winning adult film.
Now, if you think this is just another feminist porn site, think again. Since the early 2000s, Ms. Naughty has been hard at work making porn feel inclusive to women. She's honed her craft and successfully created a way to honestly depict organic sex without ideas running dry or actors feeling used.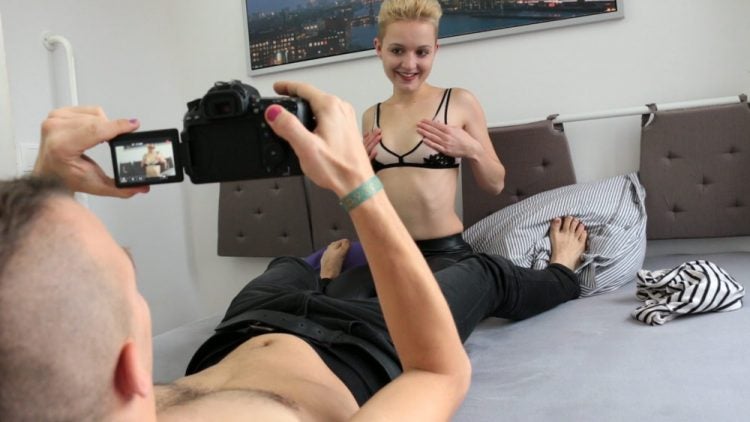 While her films do fit into the ethical and feminist porn lane, Ms. Naughty describes her work as something more than that. On Bright Desire she writes, "This site offers a vibrant and different kind of porn. What I call smart porn…It's a deliberate attempt to show all the good stuff that we love about sex. And also about enhancing and exploring fantasy. Because our brains are just as important to our sex lives as our genitals. The content on this site inclines more towards heterosexual sex from a female point of view, due to my background making 'porn for women' and feminist porn. Nonetheless, I've also broadened my scope to include queer, non-heteronormative scenes because I want to showcase how beautiful and interesting all sex can be. No matter who is doing it, or how."
In my opinion, the best thing about Bright Desire is its boundary-pushing attitude that paves the way to create something more. This site isn't just about ethical or feminist porn, it's about creating a place where all people can feel confident with what they're viewing on-screen regardless of their background.
Bright Desire cost
With as many awards as Ms. Naughty has under her belt, in my eyes, access to all of her films under one "roof" is akin to hitting the erotic jackpot. However, unlike the content on the site, Bright Desire's pricing options are a little less than ideal as there are only two options for members to choose from. That said, they won't break the bank so as far as porn subscriptions go.
Bright Desire membership benefits
You'll be supporting a transparent and ethical porn site
I love a site that just lays it all out there for its members to see. Before you even enter the Bright Desire site, you're greeted by a condensed version of its creators' vision statement. Everything you need to know about its ethics, purpose, and philosophy is right there in black and white. Personally, I find that so much easier than having to hunt for the "about me" tab just to make sure the porn I'm watching is respectfully made. I don't know about you, but I think we should start a petition for all erotic platforms to adopt the same kind of transparency that Bright Desire so proudly boasts. 
Loads of award-winning content
Listen, I don't think I've come across another ethical porn site with as many awards as Bright Desire. Anyone can become a member of a porn site, but knowing that you're walking into a treasure trove of critically acclaimed films and shorts is quite the blessing! With over 15 film awards, seven nominations, and 100+ screenings worldwide, Bright Desire is a porn site of a really high caliber.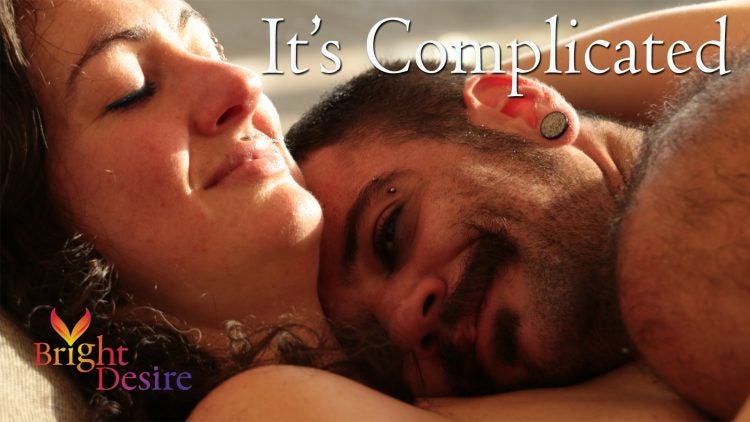 The site navigation can't be beat
Immediately after entering the site, I was awestruck by how easy it was to find what I wanted. First off, I love that all of the award-winning films and shorts have been organized in one place. One of my pet peeves is trying out a site with multiple critically acclaimed films but not being able to locate them off the bat. Secondly, the flow from the awarded films into the bread-and-butter of the site (AKA real-life couples porn, solo series, and queer porn) is absolutely inspired. Bright Desire knows what its members are there for, and it doesn't hesitate to give them exactly what they want! 
Bright Desire cons
While I only have one con, it is quite a big one for me. As I mentioned earlier, Bright Desire only affords its members two payment options. To some, this may not be a big deal. But to some, porn is a luxury that they can't afford. So by only offering two payment options, those who can't afford $22 per month get locked out. I would love to see Bright Desire come up with a way to add a third payment option that still benefits the hardworking content creators, but also allows a little wiggle room for potential members with smaller budgets.
Is Bright Desire worth it?
If you have the extra funds available to become a member of Bright Desire, I think it is absolutely worth it! Ms. Naughty is a director worth paying for, and she has the awards to back that up! It's time to say goodbye to the porn of the past and give smart porn a chance. We promise you'll never look back! 
---